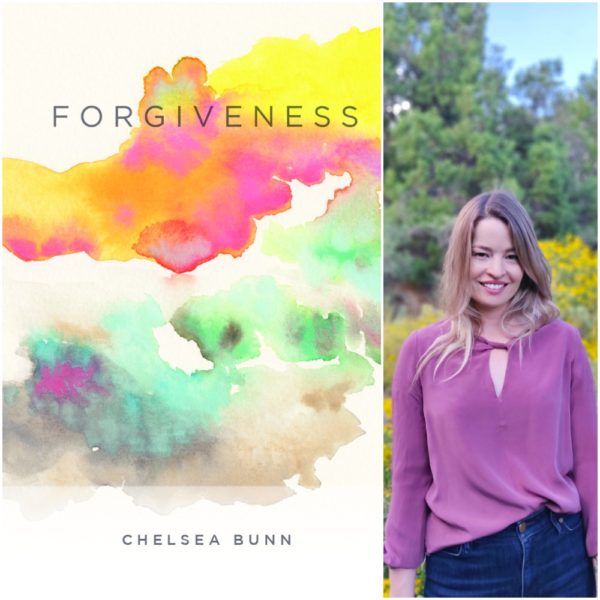 In Forgiveness, Chelsea Bunn struggles with forgiving herself. In this book, you could peel layers upon layers of vulnerability, penned ever so delicately. I have been struggling to translate my reading experience into words, and have been rewriting this book review for a couple of weeks. The poetry was so intimate that I almost want to keep it for myself, a private dialogue between the words and I.
To show you a clearer idea of what the chapbook entails, I selected two extracts. "These Stories Are True" is an erasure poem in which Chelsea adapted from the statements of men accused of sexual misconduct. The following lines are an erasure of Senator Al Franken's statement:
"The first thing is the most
important thing.

Only you care—
I don't."

These Stories Are True (p. 3)
Isn't this the most genius thing I've ever read? To take words of the accused and form the implied reality. I was stricken by both the idea and the delivery of the poem.
Later on in the book, I was completely blown away by "The Meeting", both due to its emotional strength and its craft. The writing appears to be like a ramble, backtracking at every few lines, giving us pieces of the story in a way that, although disjointed in time, is understood by the reader. Chelsea writes about attending a meeting in which, finally, she has finally found others who understand her drinking. She writes,
"I was there because that is all I ever wanted—
for someone to see exactly
and entirely what I felt
and what I had done and to tell me
that it wasn't my fault"

The Meeting (p. 12)
I thought the overall poem was beautiful, and perhaps the extract doesn't do justice to the context. I have highlighted several other lines, but for the same reason of being water down outside their context, I decided not to show them here. There is a wholeness to each poem and to the collection as it is presented.
On a critical note, I may have not completely liked certain forms used, but enjoyed others. It is one of my pet peeves that indentations and line breaks should help the reading process. Each reader is an individual, and I acknowledge that it is perhaps an issue with how I read, but I felt interrupted (in a non-productive way) with some of the forms, as if the choice was aesthetic but not functional.
Having said that, it does not take away from the solid writing and the emotional delivery of the chapbook. I have reread this four times by now, and each time is like the first, and perhaps that is a testament to the poetry. I am left haunted by some of Chelsea's poems and the need for forgiveness.
Forgiveness is available to pre-order and will be published on 21st June, 2019.
---
I received an Advanced Review Copy in exchange for an honest review.
---
Links:
Book: Forgiveness by Chelsea Bunn (Finishing Line Press, 2019)
Would you like me to review more books? Support me on Patreon or donate directly to my PayPal. For a list of my published works, take a look at Publications.