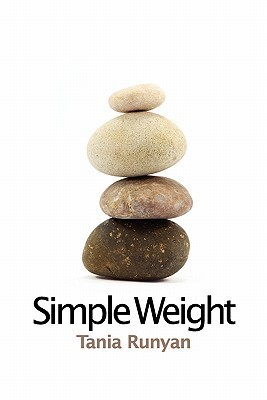 Review
Simple Weight is a very apt title of combining the weight of living with the simplicity of being. I enjoyed Simple Weight for its imagery-laden poetry and the vivid descriptions—they brought nature alive. This is how the poem Sunset of Dust begins:
"When the western light saturates our room,
we see that we live in nothing more
than a nebula of dust. We watch the flurries
of our skin shimmer and swirl in the rays,
forty thousand cells a minute sloughing into the cloud."
I think Runyan expressed herself well with the personal poems. At the same time, the book was inundated with religious poems, and although I didn't mind the spirituality aspect, I didn't care for the biblical persona poems, as they felt somewhat forced, impersonal and ingenuine.
Overall, I did enjoy reading the collection, but I wouldn't have strong recommendation for it as far as contemporary poetry goes. I had no qualms with the style of the language used, so it might be a good book for Christian readers. If you're not, I don't think there's anything too special about this collection to consider.
---
Sources and Links:
Book: Simple Weight
Book Cover: Goodreads