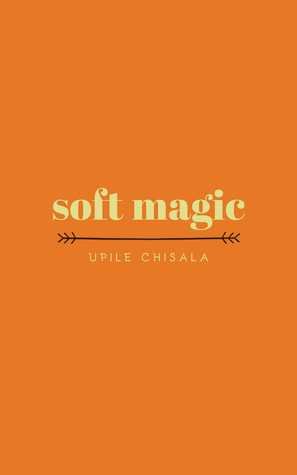 soft magic is a previously self-published book that's being republished. With good reviews, I expected a good collection of poems, but I was soon disappointed. The book may be a hit or miss, and for me it was a big miss. Majority of poems are a sentence or two long and are generic, Instagram-feelgood-quotes.
If I could some up the book, it would be "Darling, you are beautiful. Darling, you are strong." That's what you will be getting out of the whole collection. I soon picked up overused and repeated language between poems, specifically these words: ocean, darling, bones, magic, love, swim. Create any combination of these words and you'll have read half the book.
I wasn't moved by any of the statements. To top it off, I already had an unfavourable opinion towards second-person poetry, especially when it's quite generic. I enjoy consuming diverse and feminist poetry, but I find the saturation of books telling young girls "you are beautiful" to be a selling market-point that assumes women and girls need to be told they're beautiful. As much as the patriarchy sucks, the most badass and feminist writing out there shows how badass women can be—this does not. Anyone can tell you that you're beautiful, but great writers should be showing you and making you believe in such beauty and power. Although admirable in intention, the self-love concept fails to get through.
In summary, I wouldn't recommend this book. Even if you like micro-poetry, this isn't what you're looking for. Other reviewers have compared it to similar collections but referred to how soft magic is inferior. So, save your money and spend on a more worthwhile collection.
---
Sources & Links
Book: soft magic
Book Cover: Goodreads
Reviewer: Jeremy Mifsud
Header Photograph: Cristina Gottardi